Harder shafts at a fraction of the cost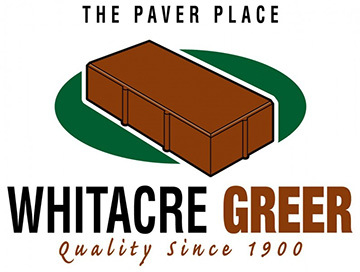 When it comes to the production of fired-clay paving brick, quality matters. That standard is especially important to the family-owned and operated manufacturer, Whitacre Greer. As a boutique, specialized manufacturer of brick pavers, Whitacre Greer takes care in every aspect of its business – starting with the quality of its materials and machinery.
Background:
When Whitacre Greer vice president of operations, Chris Kaboth, met Solmet Technologies vice president, Matt Halter, he discovered there was a good chance the two companies could do business together. They were excited by the opportunity to bring together two generations of local manufacturers, working alongside Kaboth's mother, Janet, and Halter's father, Joe.
Challenge:
In their initial meeting, Kaboth and Halter discussed the existing shafts in the presses at Whitacre Greer. Shafts are the drive mechanisms in paver presses, so they need to be extremely durable to stand up to the constant wear and tear. Whitacre Greer had been working with a big-box vendor at the time, which used a standard milling process to create its shafts, resulting in expensive parts that caused too much slack and wore out far too quickly.
Solution:
Solmet quoted the same shafts using its forging process, and with the material savings of forging vs. milling, the quote came in at one-third of what Whitacre Greer was paying with its existing vendor. Kaboth was blown away, not just by the price, but also by the improved hardness and durability achieved with forging. When shafts from the previous vendor would show half an inch of wear, Solmet's came out with no wear whatsoever.
Results:
Not only was Solmet able to reduce costs and material waste, it also delivered excellent responsiveness, turnaround times and overall customer service. When Whitacre Greer runs into problems, or needs to recreate a custom part, it looks to Solmet for solutions. The results are better, stronger shafts; better, stronger presses and better, stronger pavers. It is a true partnership, benefitting both companies and the customers they serve.
"The customer service has been great. They are looking out for us and for our best interest. Anytime we have questions, they have been wonderful. Turnaround times are very short and we're not left wondering if the message is received." - Chris Kaboth, Whitacre Greer vice president of operations
Find the right partner for your business. Contact Solmet Technologies to get started.