Unique Material Testing for Research Universities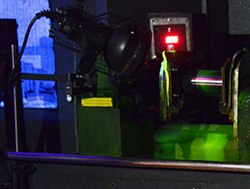 The materials used in research university classrooms need to be safe, precise and consistent across samples. They should react similarly when put through controlled processes, so students are able to draw consistent conclusions. When universities approach Solmet to conduct testing for materials to be used in their research labs, the team knows custom solutions are in order.
Background:
Materials in university research labs are often unique and unfamiliar, so it is necessary to put them through regimented processes to see how they will react in different situations. Based on their responses to heating and cooling, it is then determined whether or not the materials would be suitable for use in the classroom.
Solution:
When approaching material testing for universities, Solmet technicians typically develop controlled tests to determine how the unique metals can be manipulated and effectively tested. These projects are often too time and labor intensive for other shops in the area, but are easily executed with Solmet's flexible, custom solutions.
Processes:
Typically, when Solmet approaches a project for a university customer, safety precautions are the first priority. Steps are taken to prepare the shop and technicians in case the materials react dangerously when heat is applied. The Solmet team heats the material samples to specific temperatures, and performs various external and internal testing processes to determine whether or not the material is apt for student use.
Results:
University customers have been extremely pleased with the attentiveness and professionalism of the Solmet team. Not only do they have clear expectations for how long the project will take and how much it will cost, they also know the standard of service will go above and beyond what they would experience anywhere else.
Are you a university looking for the right partner for your material testing? Contact Solmet Technologies to get started.